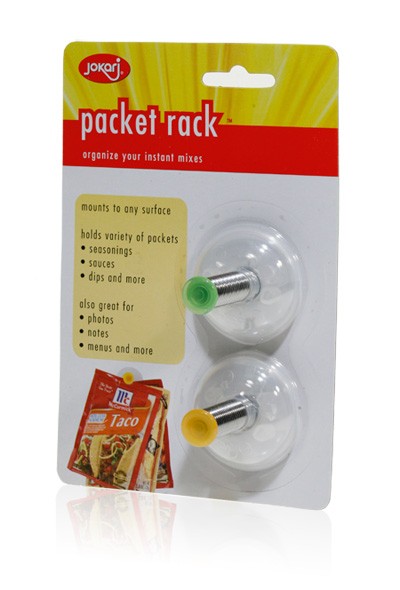 Packet Rack
Packet Rack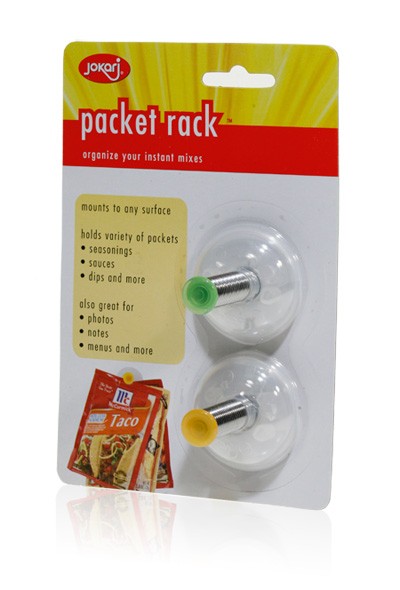 No more loose packets of seasoning, gravy and other mixes thrown about the kitchen! The Packet Rack was designed to neatly hold and organize each packet by an innovative spring system, mounted inside of a cabinet or on the refrigerator for access.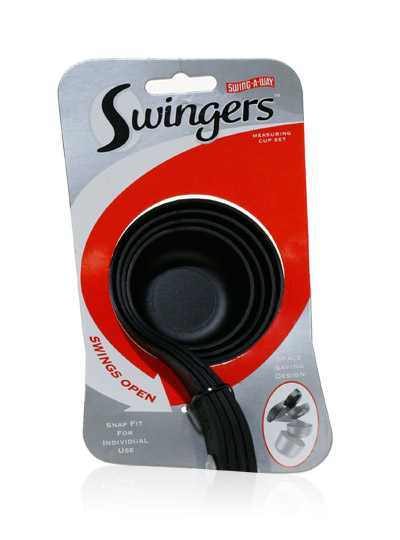 Swingers Measuring Cups
Swingers Measuring Cups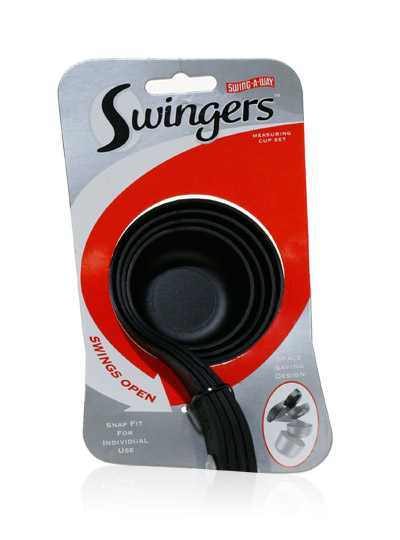 Storage in the kitchen is limited. By designing unique measuring cups that stack together with aligned handles, we created a better way to save space. Unsnap any size cup to use individually; snap and stack back together for storage. Dishwasher safe.